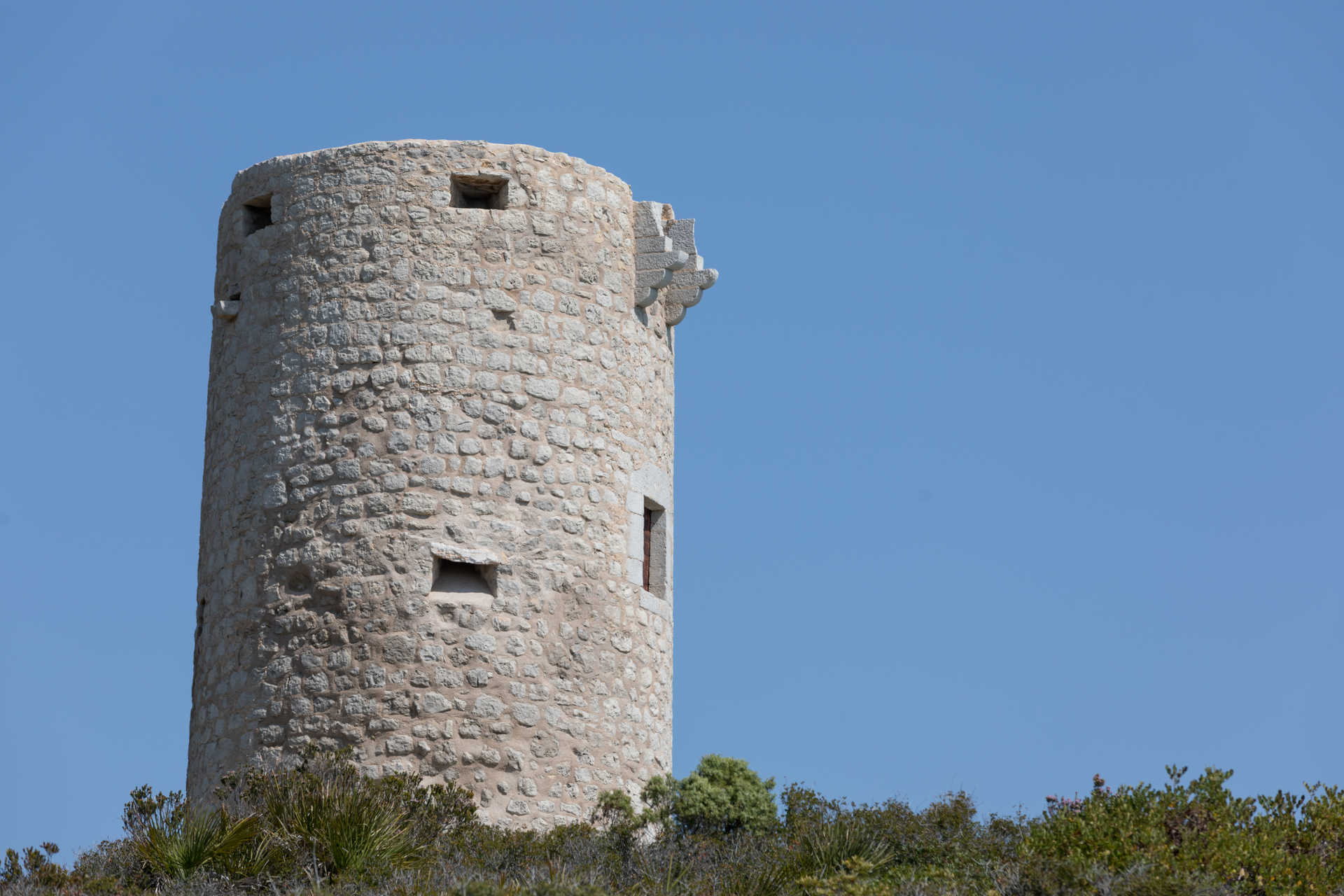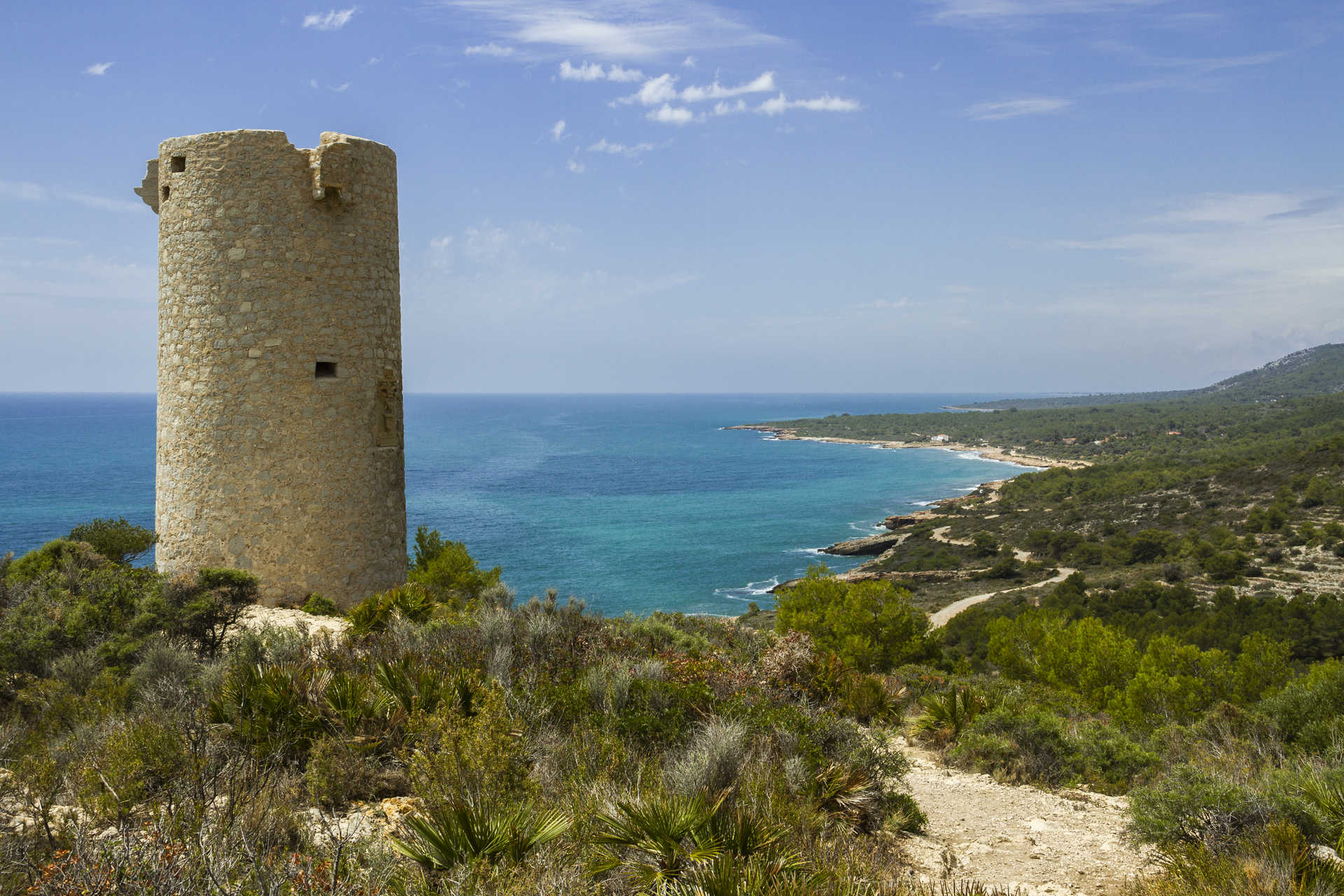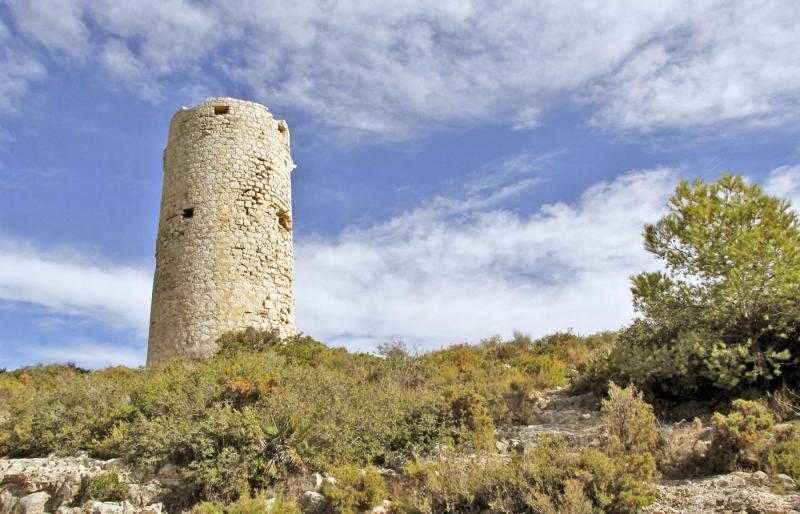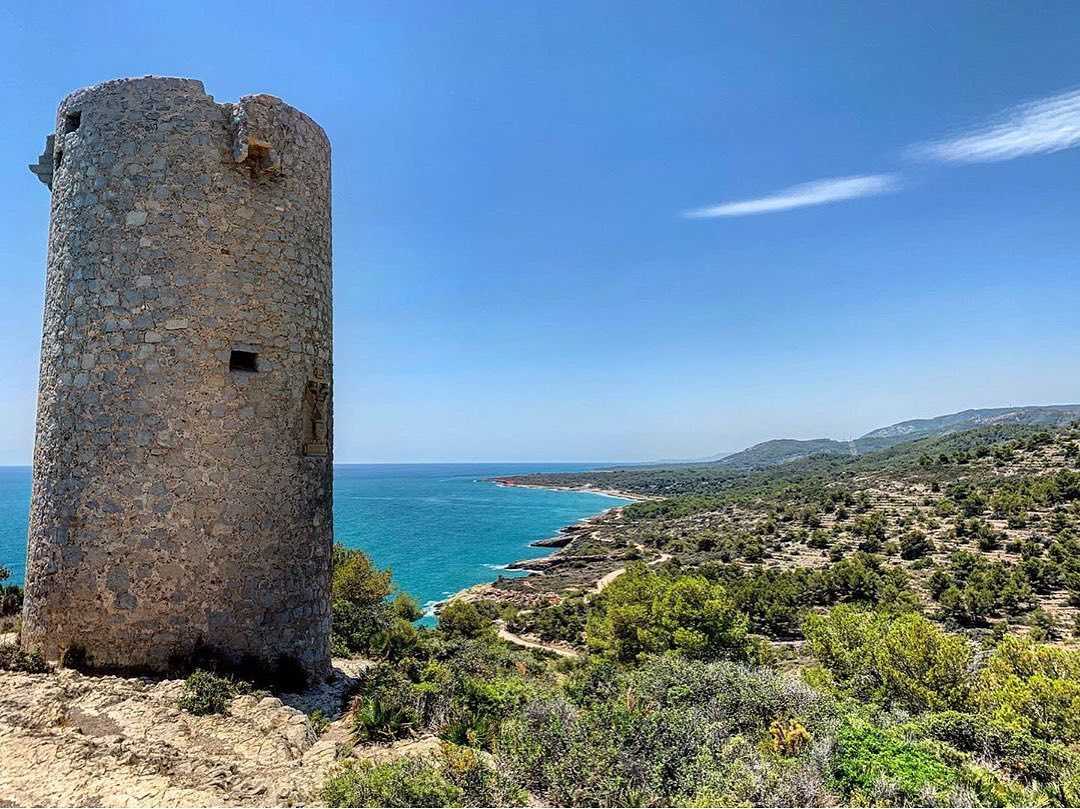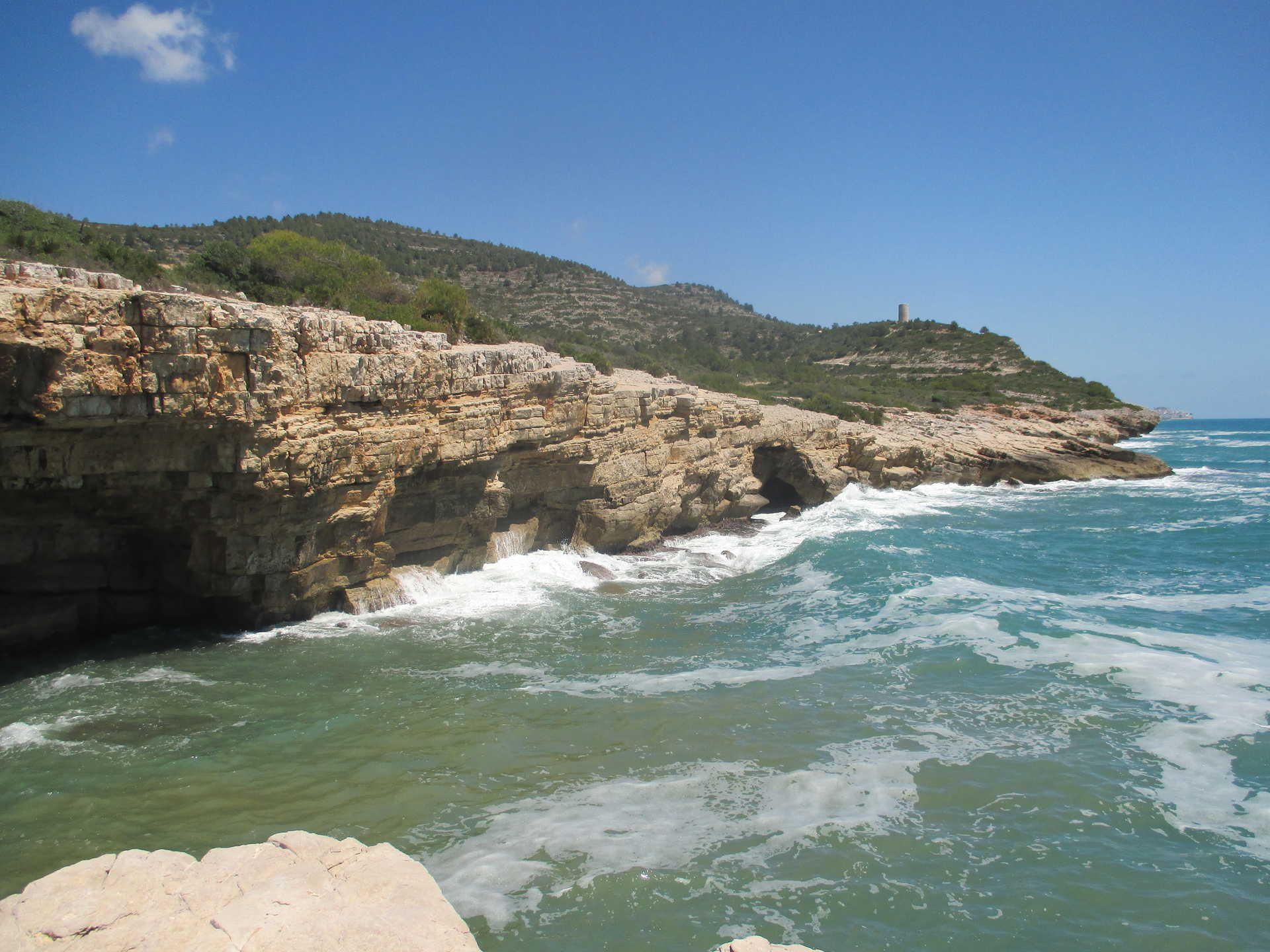 Parque Natural Sierra de Irta.
12598

contact information
Torre de Badum is one of a network of defence towers lining the Peníscola coast. It sits on the second highest cliff in the Region of Valencia and affords breathtaking views.
Due to its coastal location, Peníscola has been vulnerable to attacks over the course of its history. A complex system of watchtowers was therefore set up to help protect the town from invaders approaching from the sea. Torre Badum, built in the Arab period, is one such defence structure. Smoke signals were sent from the tower to warn the inhabitants of the castle of the arrival of enemies.
Torre Badum sits on the biggest cliff in Sierra de Irta, a mountainscape that runs along the coast for some 15km, flanking cliffs, coves and marine reefs. This strategic location was selected to protect the local population from attacks taking place along the entire coast.
The tower is circular and 11m high. Built using stone masonry, its main feature is that it doesn't have any doors. Access to the tower is from 6m up, through a window leading onto the room used by the watchmen. The window is placed at this height to make it more difficult for attackers to gain access.
On the façade you will notice the coat of arms of the Kingdom of Valencia with a double-headed eagle, which dates to the period of Charles I. This was added at a later date during one of the tower's many renovations.
Torre Badum has been listed a Site of Cultural Interest since 1985. If you're in Peníscola, we'd recommend coming to visit the tower to soak up the history and enjoy some spectacular views. There are are also plenty of walks starting at the tower that will lead you deep into the natural park.