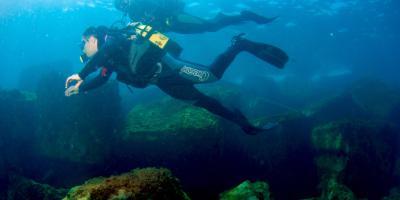 Información de la reserva
The christening begins with an introductory session in which you will receive the basic instructions to be able to carry out the activity in the water with comfort, you will discover the new equipment and materials that you will use, as well as the maneuvers and techniques that you will have to use to immerse yourself. Once dressed and equipped for the occasion we set off to the point of immersion by moving with one of the boats, enjoying sailing along our coast.
Would you like to experience the unique feeling of diving in the sea? Feel like you're floating in space, but surrounded by sea water and fish. The Costa Palancia Diving Center offers everyone as exciting an experience as this. Diving baptism is done by the hand of a professional instructor, to ensure the tranquility and enjoyment of an activity as rewarding as this.
#Disponibilidad
Disponible todo el año