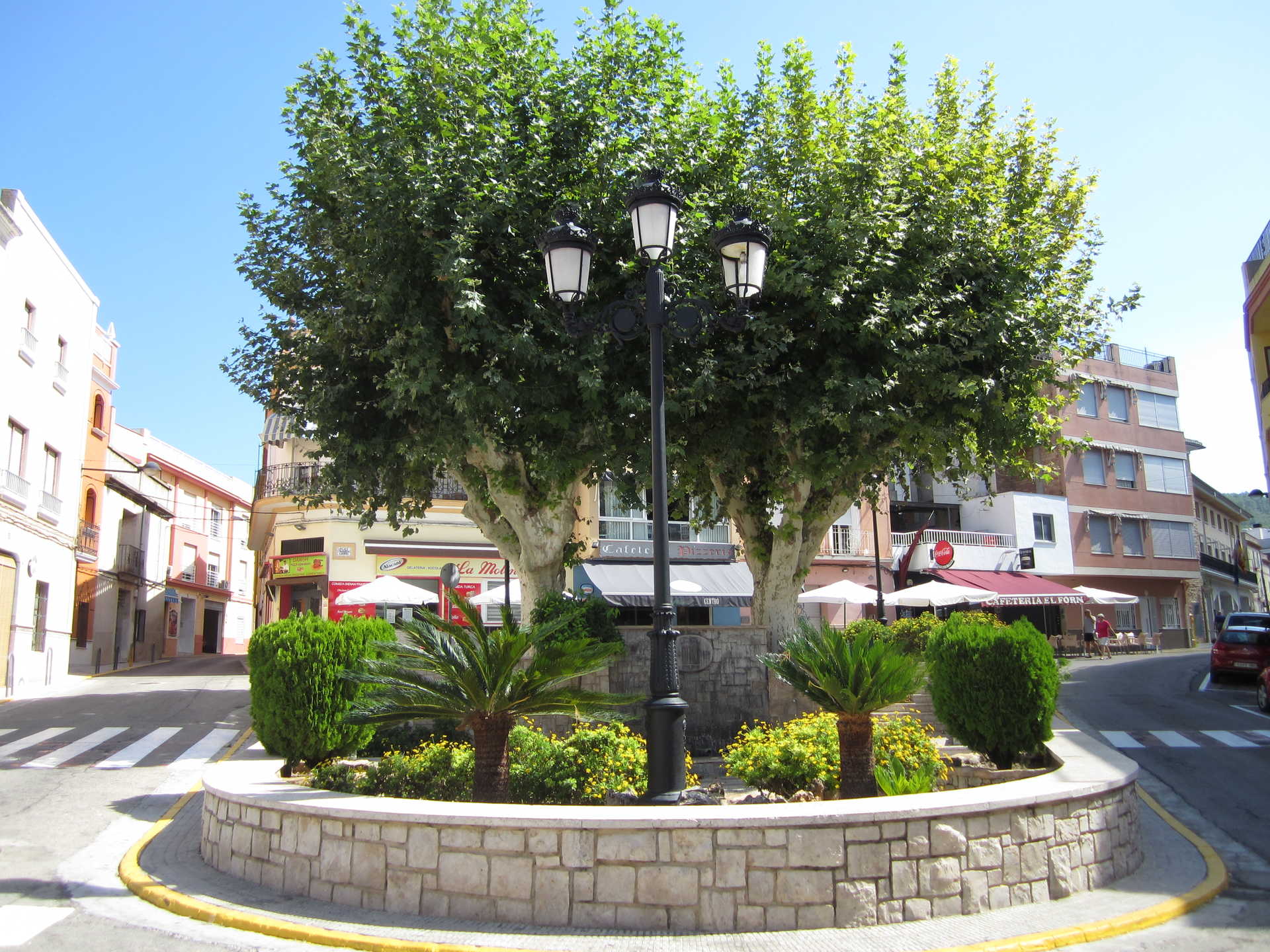 Plaça Francesc Carròs
46717

contact information
In the main square is the emblematic fountain that gives name to our town. Popularly known as Els Xorros, which together with the shield of 1826 that presides that source, are a memory of the past. This source and other smaller ones supplied water to the population, such as the well that, between 1911-1929, was built in la plaça de l'Església, and from which water was drawn by means of a wheel, so that the people who lived in the upper part of the population could be supplied with water without going down to the square.

In the years 1949-1950 the square was reformed and the old fountain was destroyed, another octagonal one built with marble stones in the same square, in front of the current number 9 of the square Francesc Carròs.

In 1950, as a result of the urbanization of the streets, the fountain and the one used as a laundry and public trough were transferred, and the new fountain was built with proper water conduction.

The Town Hall, again, restructured the square in 1971. The project included the paving and urbanization of Francesc Carròs Square and the transfer of the public fountain in its current place so that our historic fountain, which gave it the name to this village, la Font d'en Carròs, is also an emblematic place of our town.

Figures and cannons are original from ancient sources.