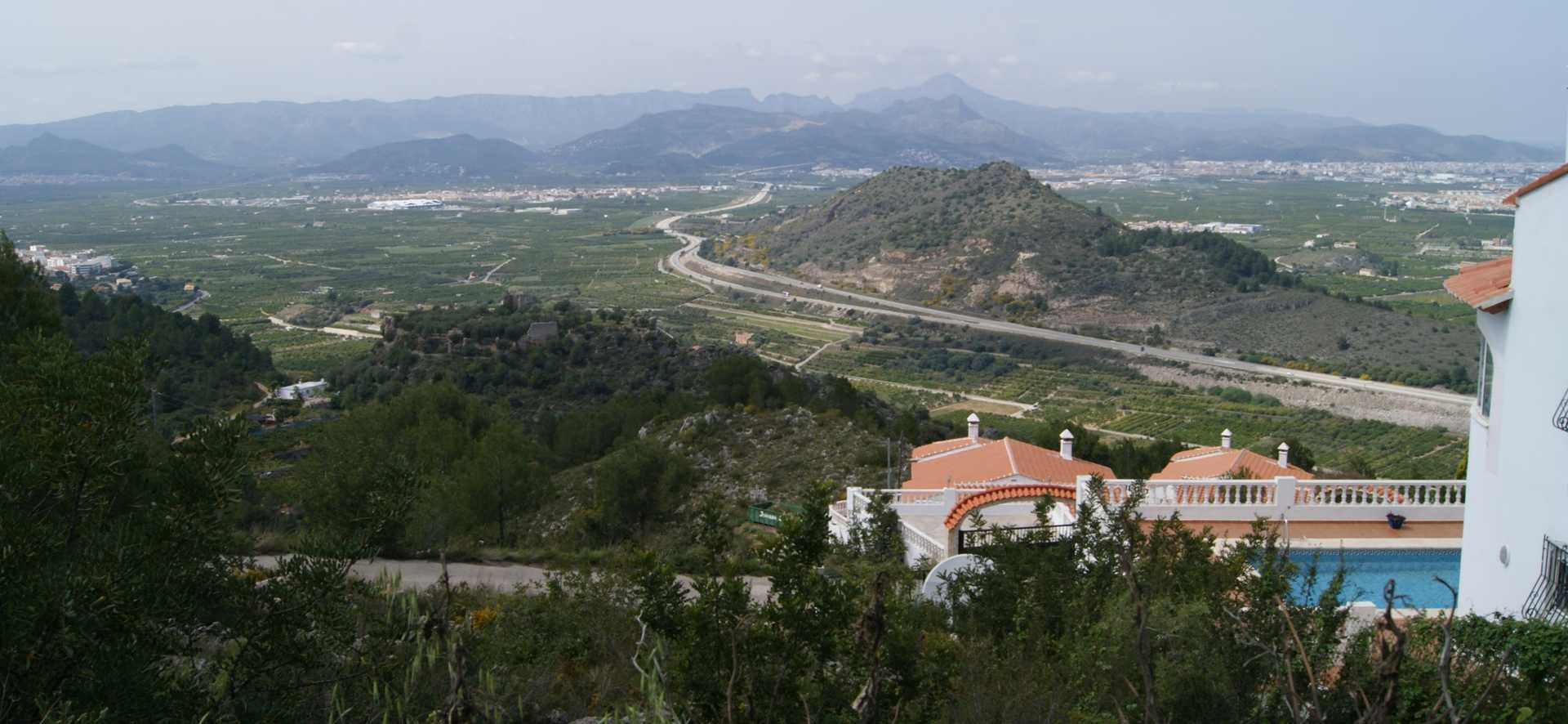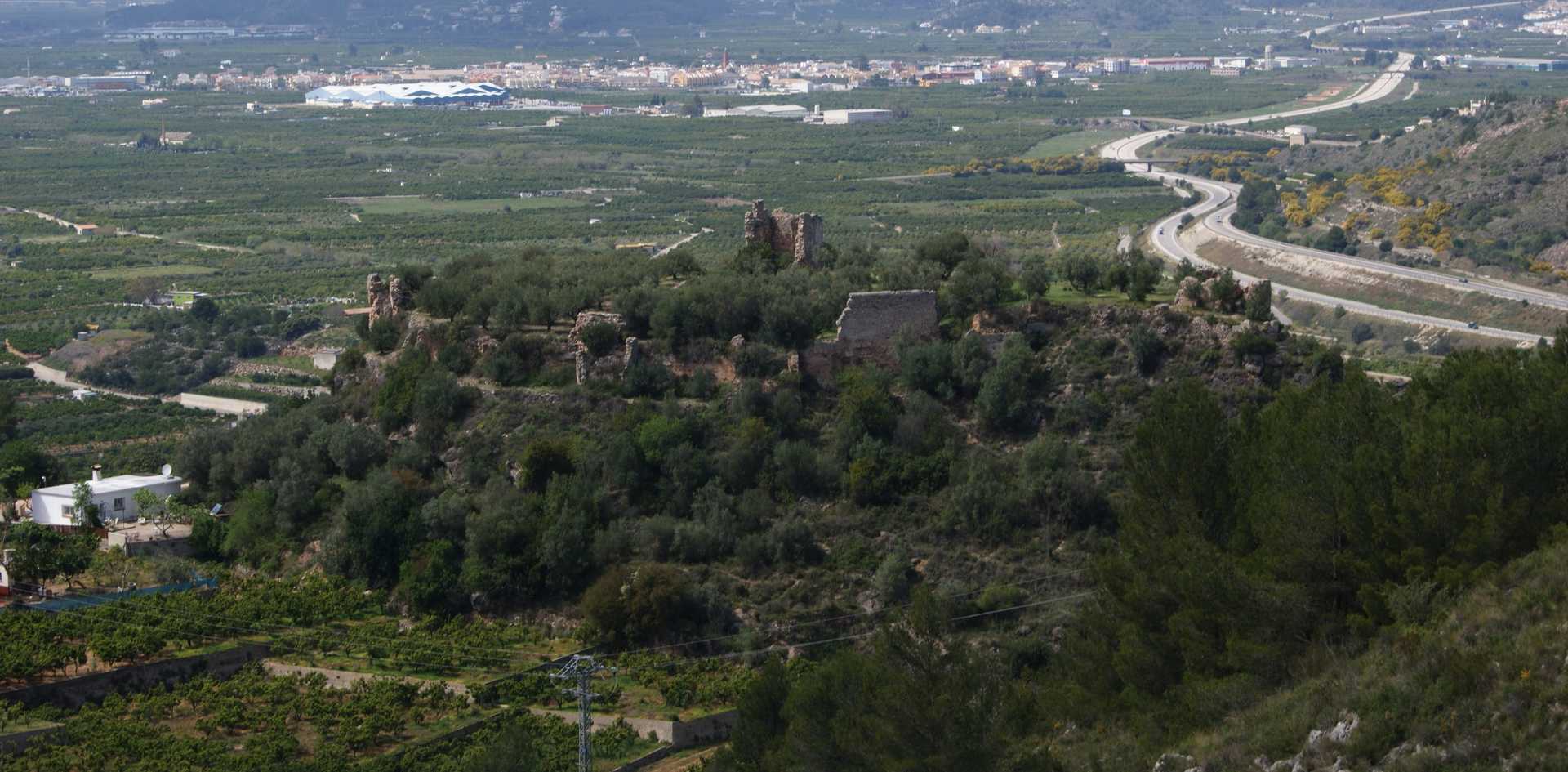 This itinerary can be done in two directions. The one described below starts from el Parc del Calvari.

We will descend by the paved road that descends towards the village, from where you can see the ancient walls that protected el Rafalí, old village from which the town of la Font d'en Carròs was born. At the end of the paved walkway, you will find Calvari Street. From there the ancient path of the castell enters through the cultivation of carob and olive trees. We will follow the signage of the marks, going through some asphalted sections with concrete that gives service to some houses.

We will arrive at a point where the path disappears completely and we will leave to a wide road of concrete, that we will follow for his left during about 30 meters. At the height of a turret of metallic light, the path continues to enter a narrow dirt road that begins with little slope, but will be staggering and taking a steep incline.

We will reach the highest part of this section, to another turret of light. Continue on the left for a gentle descent with a beautiful view of the Mediterranean Sea. Then we will cross the ravine of l'Algepsar and climb again, surrounding a metal rafts of water. To get to el castell we will take the road on the left, under its walls, to enter the castell by the door of the tower. Above we can enjoy good views, discover and investigate the ruins of the castell, surrounded by ancient olive groves and covered with large forests of capers. To continue to el Tossal Gros we will return to the road before, and at about 30 meters, we will find a follow-up sign that will indicate a path that penetrates the mountain cultures and that is taking height.

We will arrive at a ravine where a buried light line has been installed and we will use the concrete to overcome the unevenness and reach a street of the urbanization. Following the signs for the asphalted streets, we will arrive at the end of a street of the urbanization and we will enter again in the mountain. The road that remains will continue entirely through the interior of the mountain, terraces of carob, dry stone margins, pine forests of white pine and bushes. Everything will be downhill down an old restored property road. We will pass by the Planet, the little white mountain and the corner of la Muriona, where two caves of difficult access are located in the vicinity: El Mosquit and l'Angel. Both are close to the beautiful path of la Muriona. Finally, following the paint marks and crossing the canyon of the high channel, we will arrive at el Parc del Calvari to be able to rest and recover from the beautiful route we have just completed.