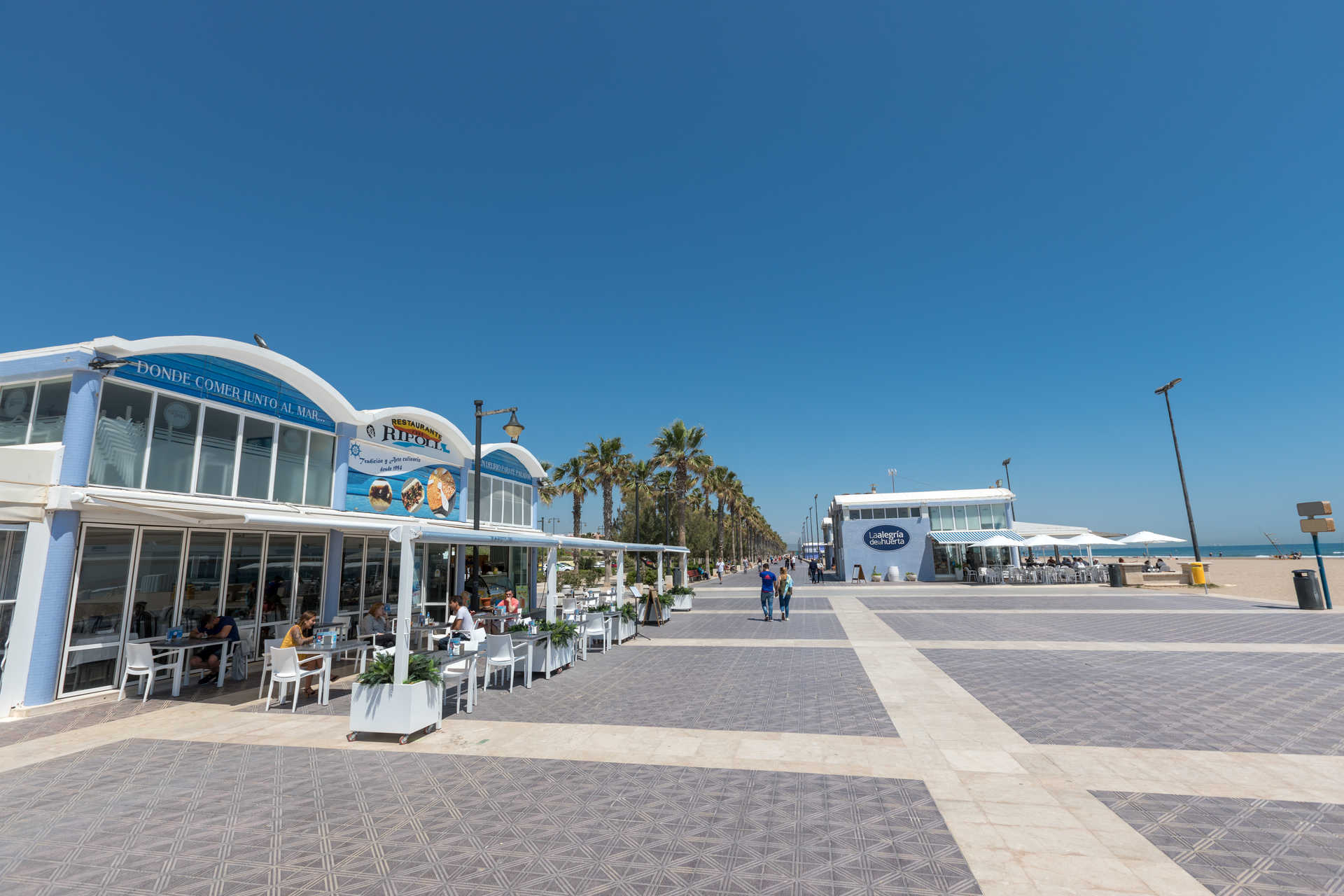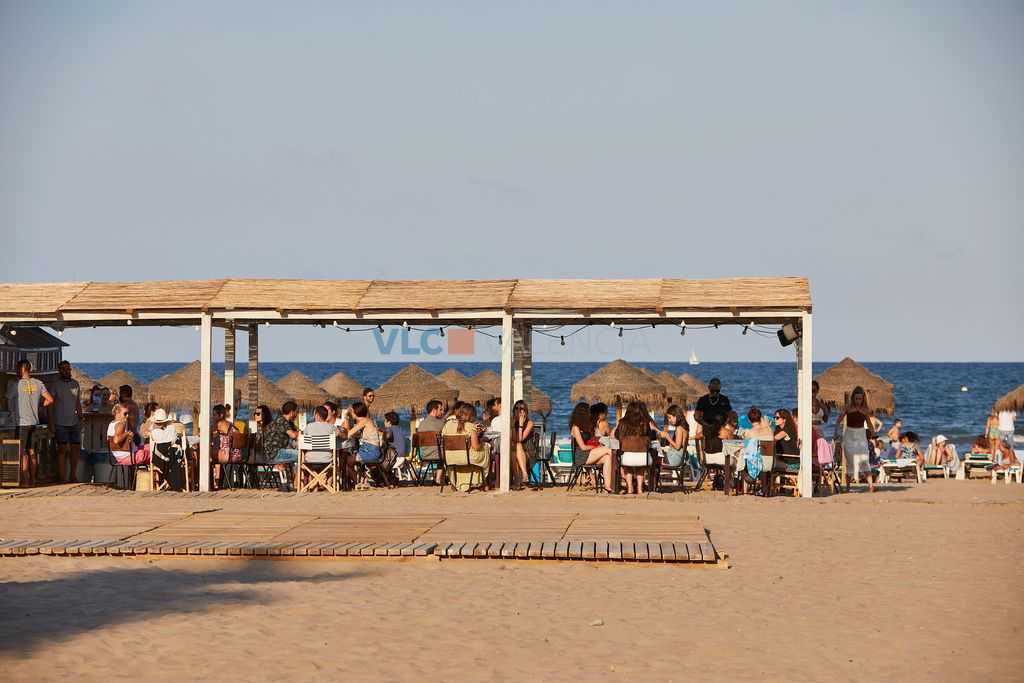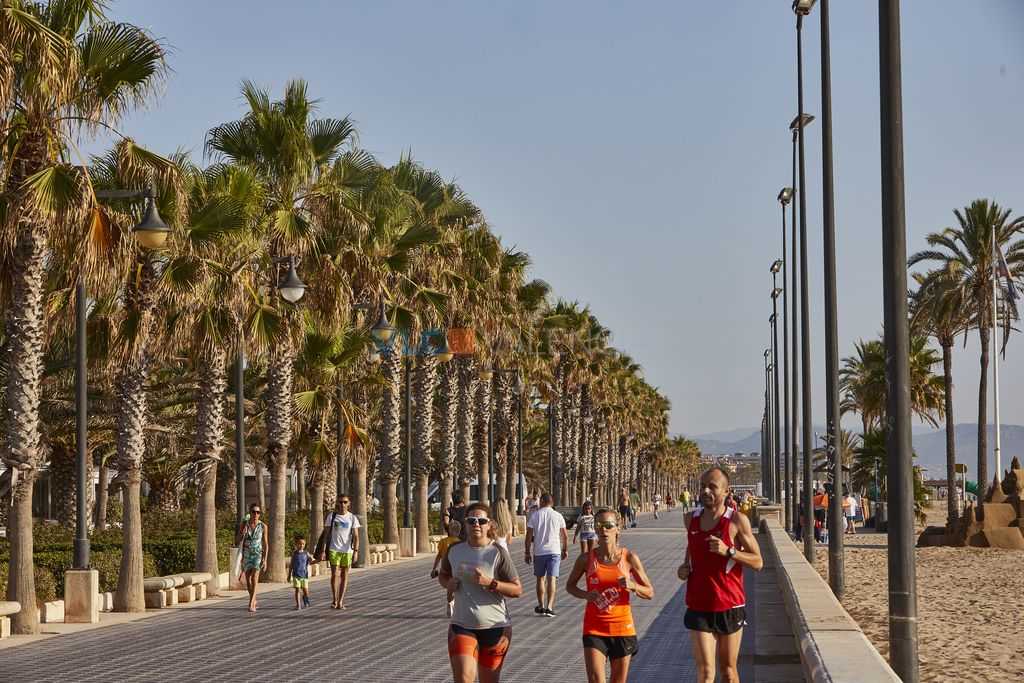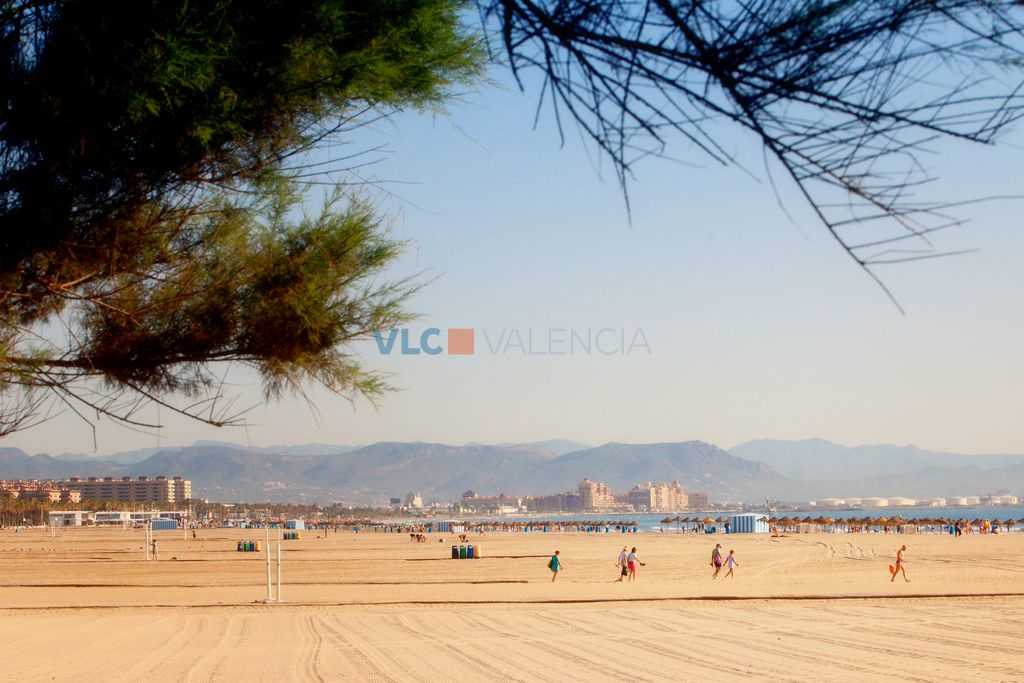 46011

contact information
Discover València's most iconic beach and take a restorative dip in the Mediterranean waters.
Welcome to València city's unmissable urban beach. Where is La Malvarrosa? The beach sits to the north of the municipality, extending along the coastline for 1km. It is demarcated to the north by La Patacona beach (Alboraya) and to the south by Calle Acequia de la Cadena. Averaging 135m wide, this is a vast and open beach with fine golden sand that is ideal for lounging in the sun.
The beach is subject to the highest quality standards. It has a Blue Flag, Q for tourist quality and Qualitur, as well as accessibility certificate, 'Norma Une 170001'. The beach's services make it accessible to everyone. You will find accessible points, a swimming programme for disabled people, walkways, disabled toilets, showers and foot fountains, and much more.
La Malvarrosa beach in València is lined by a seafront promenade where you can have a wander, enjoy the views and sit down to a delicious bite to eat. The beach bars and restaurants serve up diverse menus featuring rice dishes and freshly caught seafood.
When it comes to services, you won't be left wanting. There is lounger and parasol hire, parking nearby, lifeguard stations, health stations, sports areas, bike lanes, bike parking and benches where you can sit down and take a rest. Come along to La Malvarrosa beach to experience it all for yourself and enjoy an unforgettable day on the shores of the Mediterranean.
Quality and Environment Certificates
Accessible
Blue Flag
Q ICTE Calidad