Escola Nautica Llevant Blau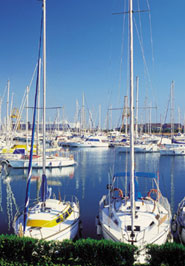 An authorised nautical school situated in the city of Valencia, specialising in preparation for official qualification for the command of recreational embarkations.

- Basic Navigation
- Skipper of recreational embarkations
- Yacht Skipper

They have their own embarkation based in the Real Club Náutico de Valencia (The Royal Nautical Club of Valencia) and classrooms equipped with all the necessary equipment.

They also offer excursions, baptisms at sea and a charter service.
# SPECIALTIES
Maritime excursions
Sailing schools