A close-up look at La Ribera Alta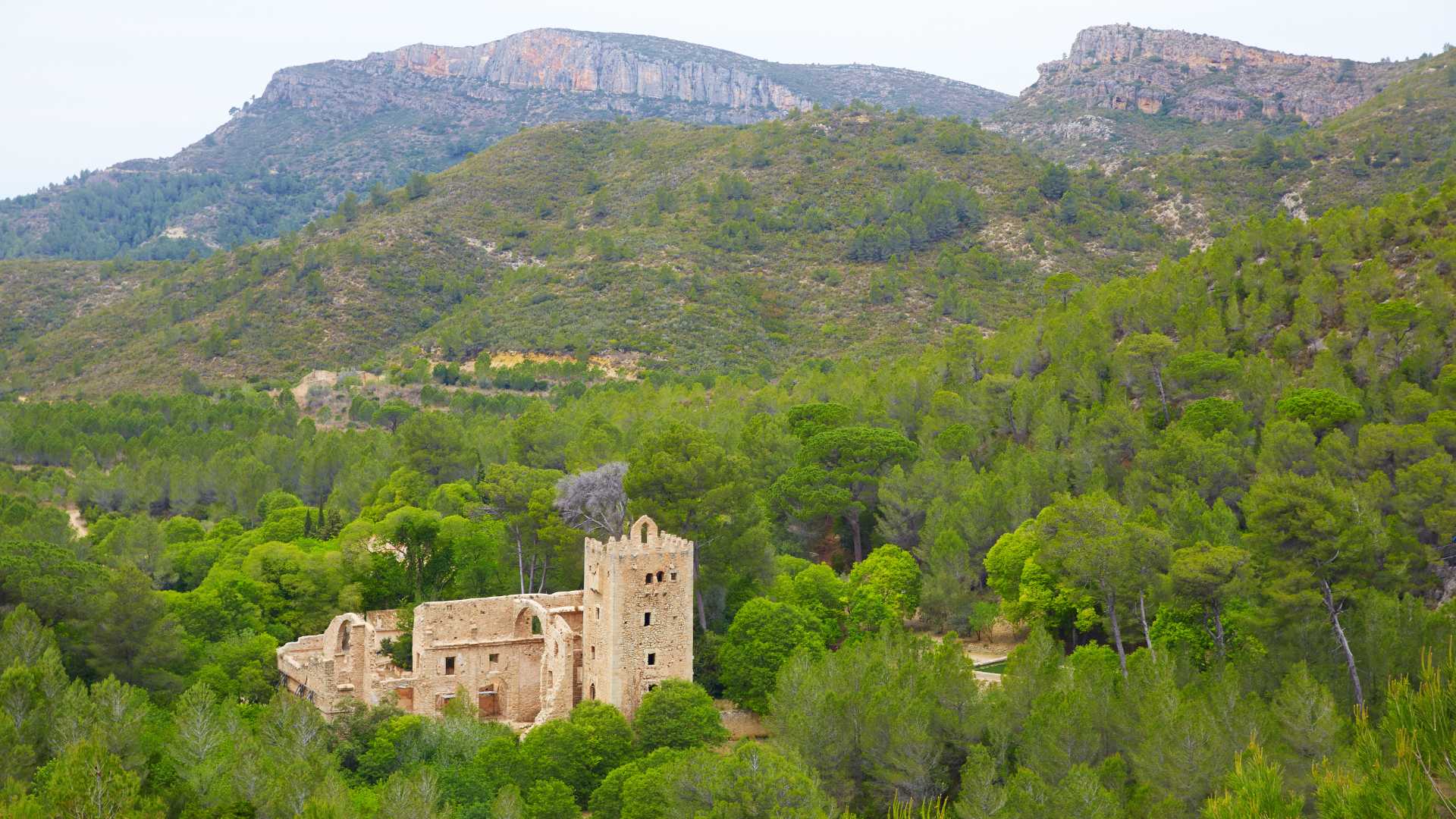 Alzira, Alberic, Alcàntera de Xúquer, L'Alcúdia, Alfarp, Algemesí, Alginet, Antella, Beneixida, Benifaió, Benimodo, Benimuslem, Carcaixent, Carlet, Càrcer, Catadau, Cotes, L'Ènova, Gavarda, Guadassuar, Llombai, Massalavés, Manuel, Montroi/Montroy, Montserrat, La Pobla Llarga, Rafelguaraf, Real, Sant Joanet, Senyera, Sellent, Sumacàrcer, Tous, Turís
Discover all the surprises that La Ribera Alta has got up its sleeves and get ready to fall in love with a world of wonders.
There is plenty to see and enjoy in La Ribera Alta, a county in the province of Valencia. From gastronomy to culture, nature and more, the list of experiences goes on and on. Keep reading to discover just some of the places and activities we'd highly recommend.
What to see in La Ribera Alta
Hop from municipality to municipality in La Ribera Alta and you will discover a beautiful county populated with orange groves. There's plenty for you to see and do here.
La Ribera Alta counts no fewer than 35 municipalities, namely Alberic, Alcàntera de Xúquer, l'Alcúdia, Alfarp, Algemesí, Alginet, Alzira, Antella, Beneixida, Benifaió, Benimodo, Benimuslem, Carcaixent, Càrcer, Carlet, Castelló, Catadau, Cotes, l'Énova, Gavarda, Guadassuar, Llombai, Manuel, Massalavés, Montserrat, Montroy, la Pobla Llarga, Rafelguaraf, Real, Sant Joanet, Sellent, Senyera, Sumacàrcer, Tous and last but by no means least Turís.
La Ribera Alta offers all sorts of experiences for lovers of the great outdoors. Climbers will want to make their way to the rockfaces of Tallat Roig in La Murta, Alzira, which is the capital of the county. Then there are the natural pools at L'Assut d'Antella, the botanical trails in Llombai, and Llacuna del Samaruc in the heart of L'Albufera natural park in Algemesí.
The remains of Islamic castles and defence towers pepper the landscape here, making excellent end-points for hiking trails. For instance, you can set off to find Castellet de Turís, Castell de Aledua in Llombai, Montroy tower-castle, Sumacàrcer castle, Antella's Islamic tower, Torre Musa in Benifaió, and more.
In Algemesí, we'd recommend taking a look around Museo Valenciano de la Fiesta, a museum where you can learn all about Fiestas de la Mare de Déu de la Salut, a festivity UNESCO has named intangible cultural heritage. Also worth putting on your to-visit list is Las Murallas y la Vila park in Alzira and Santa Cruz church in Llombai.
With Alberic's panquemaos, Carlet's monas, Montroy's honey, Designation of Origin persimmon, delicious oranges, rice and much, much more, the produce and cuisine of La Ribera Alta will wow your palate. The area is also known for its delicious paellas and a number of other specialties.
Last but by no means least, we invite you to join in with the local festivities. Fallas may be the headline event, but there are other traditions that you're sure to enjoy such as El Porrat in Guadassuar with its dances. Discover all the wonders of La Ribera Alta town by town and fall in love with this part of the Region of Valencia.